Name: Kenn Jacobsen
Job title: Lead developer
Country: Denmark
Has been working with Umbraco: For about a decade 

Kenn shares here how he goes about contributing to the Umbraco project.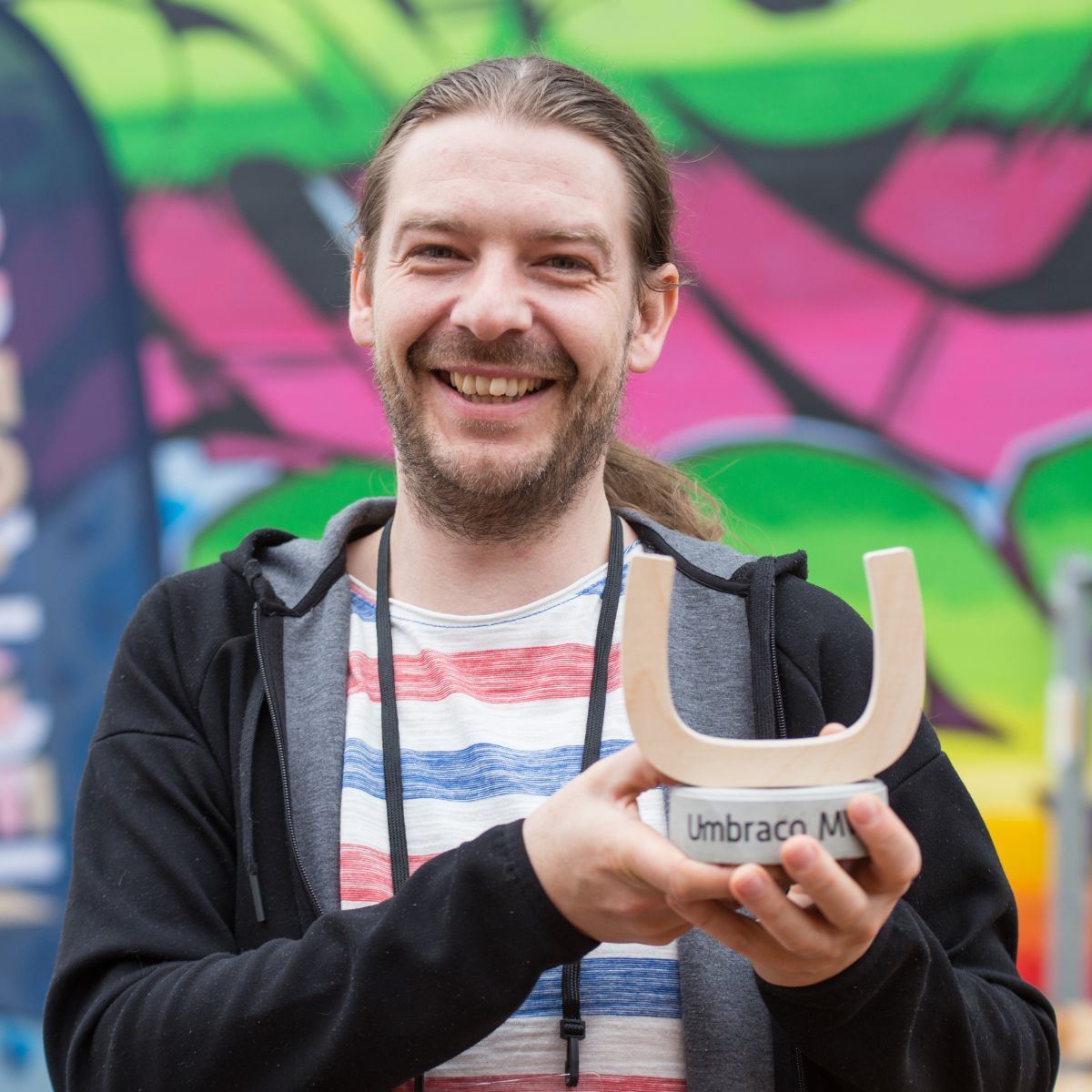 What type of contributions to the Umbraco project are you involved in?
Core contributions (loads and loads of those…)
Part of the Core Collaborators team
Part of the group organizing the Aarhus Umbraco meetups
A bunch of packages for V7 (none for V8 as of yet) - most noticeably

Archetype (as part of the core team)
Form Editor (my own package)
What motivates you to contribute? 
The Umbraco spirit first and foremost. I absolutely love the community and the positivity that surrounds it. I have previously stated that "Some do crossword puzzles, I do pull requests". It's true, though. Working with contributions is a way for me to relax and take my mind off other things. Don't get me wrong, I have other hobbies too :)
I've been working as a consultant for about 10 years now, but I have a background in standard software development. Working with Umbraco lets me reconnect with that.
How much time do you dedicate to contributing? 
I don't really set aside a specific amount of time. Some weeks I do a lot, some weeks I barely do anything. On average I probably spend an hour a day, but it does vary a lot.
How do you manage your contribution time?
I don't :) I just contribute when I feel like it and have time for it.
Are there productivity tools that you use and that you can recommend to (new) contributors to the project? 
I'd recommend ScreenToGif any day. It's a brilliant little tool for documenting a change or a feature… and not at all limited to use in an Umbraco contribution context.
Work with the Core Collaborators Team
How were you able to get started with the Collaborators team? 
Having done a lot of pull requests on my own and also helped out others do the same, the team quite simply decided to reach out and ask if I wanted to join.
How are the tasks organized between the team members? 
We've got a biweekly online meeting where we do a status check and try to plan out the next weeks. We also have our own Slack channel for daily operations. 
How much time do you allocate to the team?
A couple of hours each week, sometimes more… depending on whatever else is going on around me
What advice do you have to someone interested in joining a Community Team? 
Just do it. It's very much worth it. You'll learn a ton of things, and people are super friendly and forthcoming.
Specifically for the Core Collaborators team: Start working with pull requests and get to know the codebase.