Welcome Lotte Pitcher!
We are delighted to announce that our good friend Lotte Pitcher will be joining our Developer Relations team at Umbraco HQ. 🎉
She will be taking on the title of Community Cultivator and working with us from the 2nd of October, on a part-time basis, supporting and growing the UK Umbraco community. 🥑
It's likely you'll already know Lotte but in case you don't, here are a few of her greatest hits.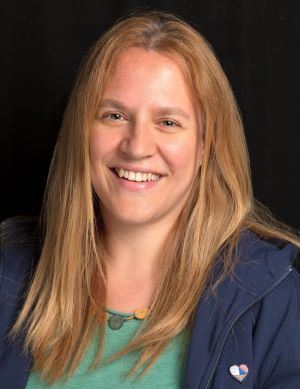 Read Lotte's Contributor Story
Back in 2018 we asked Lotte to tell us a bit about her Umbraco journey and she was happy to do just that. Read about her time spent as a code contributor, business owner and co-host of a rather brilliant Podcast too. 
In this post Lotte details her passion for contributing and how she manages to balance her time as a full time developer and business owner with the talking, traveling and hacking that is the life of an active community member. She also speaks about her time on the Packages Community Team. Which leads me on to…
Read about the Package Team
The package team was born out of a need to centre the voices of those developing packages for Umbraco as the CMS grew. Lotte was on the original team and was welcomed back again this year when the applications opened up a second time.
The package team had a lot of work to do but they have spent their time building solutions for package developers and helping the core project to find ways to involve and support those developers too. Read more about their progress here.
Lotte Says...
Lotte has written for Skrift, 24 days in, the Women of Code advent calendar and I could go on. Not content with writing excellent technical content, more recently she has tried her hand at working on some slightly unusual pieces. 
If you'd like to see what she's been writing about, you can pop her name into a search bar and enjoy seeing the work that pops up or you can LMGTFY (let me google that for you) and check out her latest articles here at her blog.
Lotte doesn't only write but she speaks too and if you'd like to see what she talks about, look no further than here, where you can see her latest installment of Packages Question Time. 
Lotte in a nutshell
Lotte is a 7x Umbraco MVP and a Microsoft MVP in Developer Technologies too. She is co-organiser of the UmbLondon meetups, co-host of CODECABIN, a community team member, a podcast host, a hackathon host, a Codegarden bingo host and FYI, she plays a mean game of padel. 🏓
If you've spent any time in the community at all, you'll probably have met, been helped by or been given a hug from Lotte so you'll probably also know that any introduction we could give her could not do her monumental contribution to the Umbraco ecosystem justice so we'll end here and give you a chance to get excited about what the future holds for us and what that will mean for you.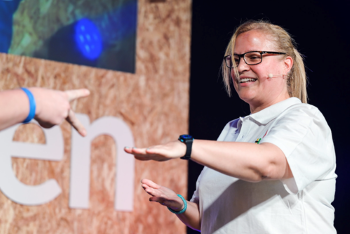 Written by: Emma Burstow
  Published: September 29th, 2023