Back in December 2021 we at Umbraco HQ began a new initiative to sponsor OSS (open-source software) projects through monthly payments to encourage and acknowledge the broader open-source Umbraco community. You can read all about the initiative here.
In a nutshell, we wanted to recognise the work that goes into developing and maintaining open-source projects. In particular, those projects that add value either in the day-to-day processes of the development team at Umbraco HQ (aka the D-Team) or by enabling functionality in our products.
Over the last 17 months we have continually sponsored the initial three projects that were chosen for the initiative.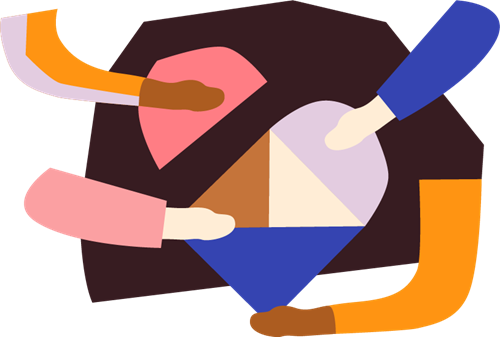 Examine - Created and maintained by Shannon Deminick
Examine is the abstraction used by Umbraco CMS to provide full text search functionality. Umbraco ships with an Examine implementation that provides powerful Lucene indexing and search features all wrapped up in an easy to use package. For full disclosure, Shannon is a former employee at Umbraco HQ.

ImageSharp - Created and maintained by SixLabors
Umbraco uses this library to do image resizing, cropping and other related operations by generating URLs that are handled by ImageSharp. ImageSharp also provides a wide range of additional features for developers using Umbraco. ImageSharp is the successor to ImageProcessor which has powered image processing in Umbraco 7 and 8 for many years.

Rebus - Created and maintained by Mogens Heller
Rebus is a lean service bus implementation for .NET, which we use (on top of Azure Service Bus) in all our internal services on Umbraco Cloud as well as in the SiteExtensions that integrate the CMS with Cloud functionality. (Sponsorship is currently pending and will start as soon as the Github sponsor functionality is enabled for the project).


We're excited to announce we have now added a fourth project to our sponsorship initiative, the mighty uSync Migrations! A package created and maintained by Jumoo, aka Kevin Jump. Kevin's package does so much heavy lifting when it comes to migrations, saving developers time and effort.
"uSync Migrations is a free open-source tool that helps you migrate your site settings and content from Umbraco 7 to the latest and greatest versions of Umbraco. We highly appreciate the free tools provided by Jumoo for the benefit of everyone in the Umbraco community."
- Bjarke Berg - Head of CMS Umbraco HQ





As we continue to sponsor these super OSS projects, we also encourage others to do so too. Do you use a community created OSS project for your everyday development of client solutions? Do you have go-to packages that are essential to you business? Would you like to give back to the people behind those packages, who put their time and energy into creating and maintaining these OSS tools?
If yes, then click the below button to start your OSS sponsorship journey.
GitHub Sponsorship


Written by: Lucy Brailsford
Published: May 15, 2023