Focus areas:
Umbraco CMS documentation


Responsiveness and recognition


Structure, processes, and guidelines


Highlighting activities to Umbraco communications team for cross-channel promotion
Goals
Ensure pull requests related to the Umbraco CMS documentation get handled in a timely manner
Provide and maintain clear structure of the documentation articles
Maintain contribution guidelines
Help and encourage new contributors to the documentation
Retain contributors
Maintain dialogue with HQ Dev Team to ensure mutual awareness of relevant documentation issues
Minimizing number of Dev Team referral
Success criteria
Every pull requests is answered within 48 hours
Recognize all pull requests related to the Umbraco documentation
Increase in returning contributors year by year
Dev Team referrals are triaged by Dev Team within 48 hours (during business days) and then resolved within 5 weeks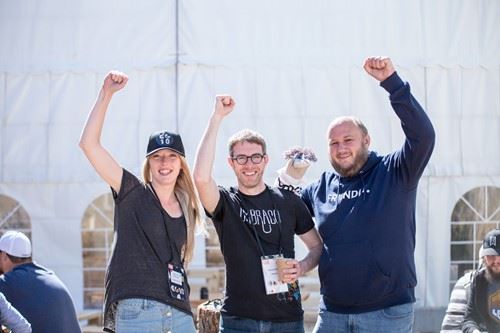 Main activities
Maintaining the process for dealing with incoming pull requests to the Umbraco CMS documentation
Managing the Umbraco Docs Issue Tracker - triaging, labelling and verifying
Engaging with, onboarding, and coaching new contributors
Fortnightly meetings to discuss the current state of the documentation repository, potential improvements, and plans going forward
Writing and publishing follow-up and updates blog posts on umbraco.com, including reporting on relevant metrics
Participating in and organizing hackathons, panel discussions, meetups, and conferences/festivals to promote the team and encourage new contributors
Identifying potential new documentation curators
Creating webinars for new and existing contributors
Creating content for and maintaining documentation-related sections on our.umbraco.com
Maintaining and expanding on the Documentation style guide rules
Monitoring mentions of the Umbraco Documentation on e.g. Forums, Slack, Twitter
Want to get involved?
Joining the Team
An online application opens right here when a permanent vacancy becomes available.
Terms of agreement
All Community Team members must abide by the Community Teams Agreement.
Curator internship
The Curator internship is open to anyone and lasts for 1 year. Applications typically open around September/October time. Read more about the Curator internship
Main tasks
Participating in curating the documentation, e.g. reviewing PRs, discussing issues, and joining the bi-weekly (fortnightly) meetings
Working on a dedicated project matching the interns' experience and interest, supported and mentored by the Curators, e.g. the "Getting Started" section or "Examine"
Benefits
Featured introductory blog post
Learn how to contribute to Umbraco using Github
Learn Umbraco good practice in a unique way
Discuss Umbraco implementation with experienced Umbracians and Umbraco HQ
Be involved!
Getting in touch with the Team
To ask questions or share remarks specifically about the documentation, we recommend using the Issue Tracker. If you don't have a Github account you can send an email to docs@umbraco.com.
To ask questions about the Documentation Team, the work we do and how we do it, use send us an email or Tweet us using #umbracoDocs or our individual twitter tags:
Sofie - @sxfie
Jeavon - @crumpled_jeavon
Damiaan - @dampeebe
Marc - @marcemarc
Internal Communication
The team uses a dedicated Slack channel to communicate, and the issue tracker to comment and follow-up on tasks. There are generally 2 in-person meetings a year: at Codegarden in May, and visiting HQ in November.
HQ support and role
The role of Umbraco HQ in relation to the team is to:
Ensure transparency and visibility
Provide coaching and training
Provide financial support for travel and accommodations to participate in meetings and events
The role of the HQ Steward is to:
Managing the team
Providing the necessary support to the different members
Coordinating with the HQ Dev Team and the stewards of the other community teams